WOW YOUR GUESTS WITH AN ORIGINAL
MADE BY AN AWARD-WINNING MOVIE PRODUCTION COMPANY
HOLLYWOOD-LEVEL PRODUCTION
Train with our professional acting tutors, choreographers, vocal teachers or sports coaches to prepare for the shoot.
Choose your co-stars from our selection of actors, singers, musicians, dancers & models.
Pick the perfect setting, attire & style with our location scout, costume designer & stylist.
Shoot your film with our crew of directors & cinematographers using pro cameras, drones & cranes.
Meet with our post-production team to review edits, music score & special effects. You have final cut!
FOR YOUR PERSONALIZED VIDEO
Your Original Short Film or Music Video to Showcase at Your Party
Teaser Trailer / Hype Video to Promote Your Party Like a Celebrity on Instagram, Twitter & Facebook.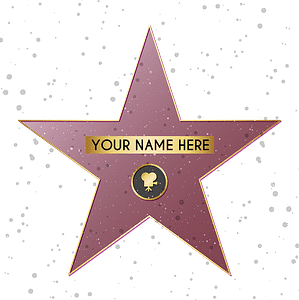 Post-Party Highlight Video to Share on Social Media
5-Minute Event Highlights
20-Minute Short-Form Edit
2+ Hour Live Event Video with All Major Ceremony & Reception Moments

5084 Coconut Creek Parkway
Margate, FL 33063
Email: info@starmitzvahs.com